Get the copywriting you need
to take your conversion rate from bland to sw-eeet
Select the copywriting services you need, and take your brand's messaging from sour to sweet.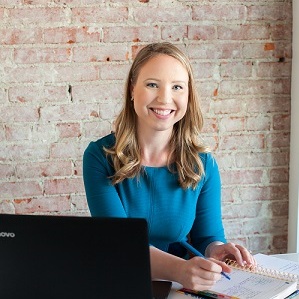 Fresh-churned Website Copy
Get the website copy and product descriptions you need to convert more browsers into buyers.
Product Descriptions that Convert
Stop losing customers due to confusing, poorly worded, or boring product descriptions.
Get a conversion specialist's eyes on your site - your website flavor review comes with custom recommendations!
New product and course launches take a lot of upfront effort on your part - but investing in a great funnel makes all the difference in launching successfully.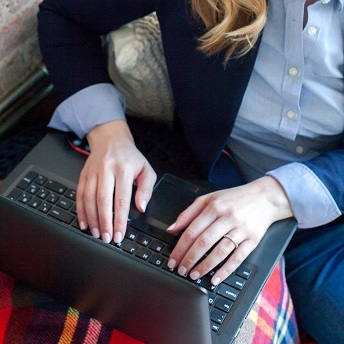 Because it's never too early to start building a list and creating an engaged community.
What is copywriting?
Great question - so glad you asked!
Copywriting refers to the words that sell stuff. They could be selling a toothbrush, a vacation to Italy, or a million dollar home.
It's not just creative writing.
It's messaging built using a proven process. A process that draws on everything we know about the psychology of decision making and purchasing.
In fact, copywriting is more research than it is writing.
So a copywriter is someone you can turn to when you need to make more money - not just some copy to fill your website pages or jazz up your existing messaging.
Some famous copywriters you might know include David Ogilvy, Claude Hopkins, or John Caples. They're known for being pioneers of modern advertising - but their successes in advertising were a direct result of their study of copywriting.
It's more than just a job title in Mad Men - copywriter equals understanding which words convert and why. And then using them to create powerful messages that increase your bottom line.
Who kind of clients do you take?
I work with companies and entrepreneurs who bring joy into the world by selling products and services that delight. I've written copy for beauty products, upscale home decor, hair accessories, business coaches, stationery products, floral designers, wholesalers and more.
Categories I enjoy serving:
Ecommerce companies

Consumer package goods

Entrepreneurs in creative fields

Wedding-industry service providers

Local brick & mortar businesses

Branding agencies / website designers
What's your turnaround time?
Some projects have a two-week turnaround time from project start to first-draft delivery. Some projects take longer, and others can be rushed, although fees may apply. Currently I book projects about a month out, so if your ideal timeline is this quarter, now's the time to get in touch!
What is Conversion Copywriting?
Conversion copyrighting gets people to take action that leads to sales. Every piece of conversion copy aims at a call to action to either sign up for an email list, click buy, or take some other sales-oriented action online.
It's different than, say, brand copywriting or creative copywriting, which is the kind of copy you might see in a glossy magazine or a Doritos commercial. It builds the brand, but doesn't tell you the next clear step to take.
What is Launch Copy?
It's the landing pages, sales pages, and emails that go into launching a new product, course, or digital service. As online marketing has grown, launch copy has accompanied the growth. Great launches typically depend on having great email lists. It's never too early to start building your list if you think you'll be launching a new offering at some point in the future!
Do you do SEO?
All good copywriting is good for SEO. With Google's ever-increasing sophistication, you can no longer just stuff your pages with keywords. Thankfully search engines use metrics that reward good old-fashioned reader-focused copy. That said, I'm not a specialist in technical behind-the-scenes SEO strategies. I'd recommend hiring a specialist if you want someone to review your tags and meta data for optimization.

Do You Do Social Media?
Aside from Social Media ads that are a part of custom launch copy funnels, I don't do social media management. There are so many experts in that field, and I recommend finding someone who specializes in social media and has gotten great results for their other clients.
What's the Difference Between Copy and Content?
Content would include categories like blog posts, newsletter emails, and some social media content. Copy refers to ads, emails, catalogs, and website text that aims to build a brand or get sales... whether it's creative copy or conversion copy, all copy is ultimately sales oriented. On the other hand, content can serve the purpose of building SEO, building authority in the industry, and driving more traffic to your site's more educational pages.
DIY'ing your copy? Get the Small Business' Owners Recipe for Website Copy